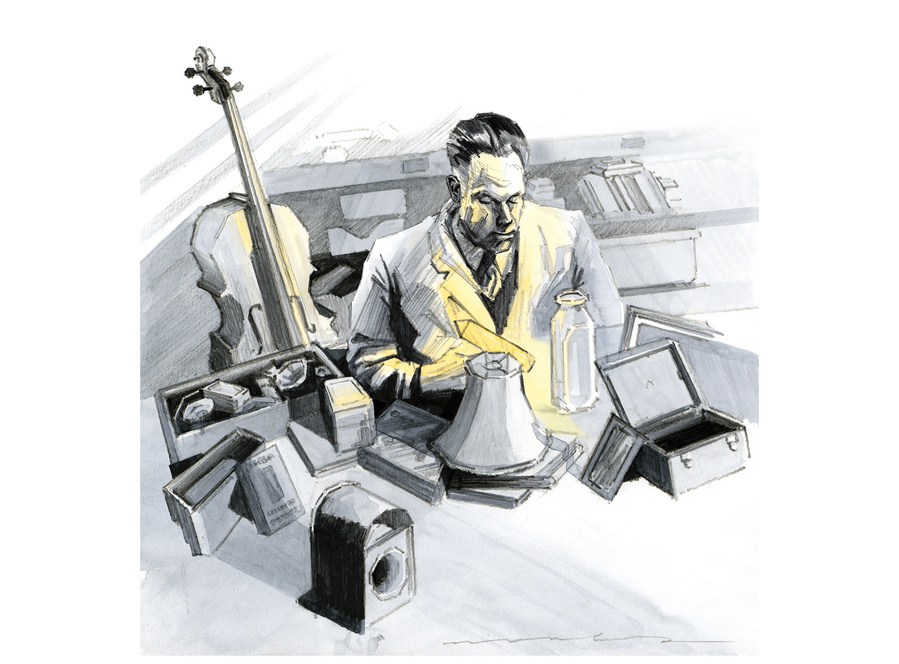 L'ange et le violoncelle (The Angel and the cello)
by Claire Renaud
Joseph is 50 and single. He lives for his work. He works at the lost property office, in a Parisian train station. During the day, he's dreaming about others lifes through the objects which invade his desk. He cares for these things and when their owner came at his office to take them back, Joseph feels sad.
In the evening, Joseph works again by walking around the trains to check that no objects hasbeen left. Just in case. And one day, he hears strange noises. A baby has been abandoned.
Joseph is moved and a bit lost but he decides to bring the baby home. Just for one night.
The day after, he feeds the baby, helped by his colleague Angèle and with her advice, he decides to bring the baby to the Department of Health and social security. But as he passed the doors, he feels a huge emotion and understands that he just can't bring the child here.
And so, for the first time, a story became real into Joseph'life.