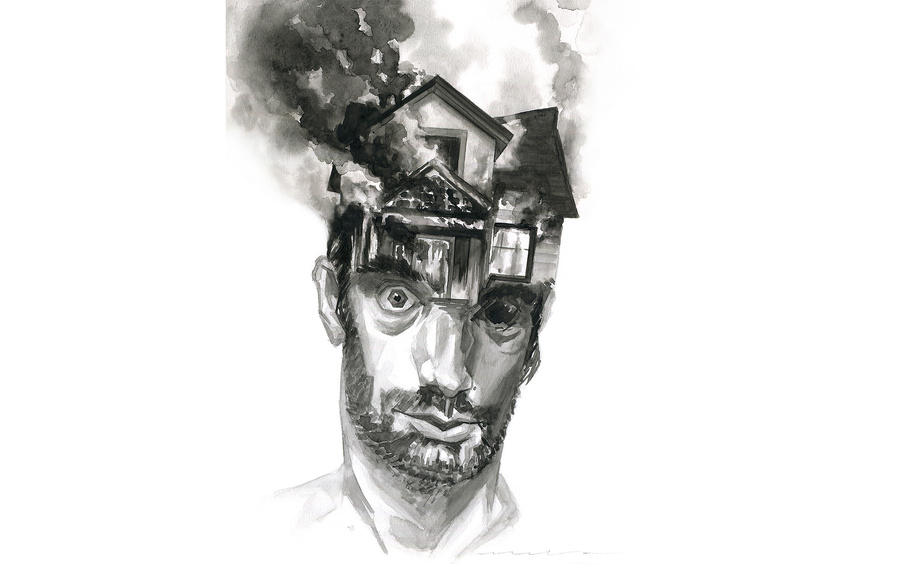 Self-portrait of a turbulent time, both professionally and personally.
I have tried to combine the approach to the realism of the face with the metaphor of the house, the mind, burning in flames.

I would like to think that this is not necessarily negative, since from the ashes something new and better than the previous one can emerge.

I think that I define myself not only with the image, but also with the style and technique of hand drawing and watercolor.